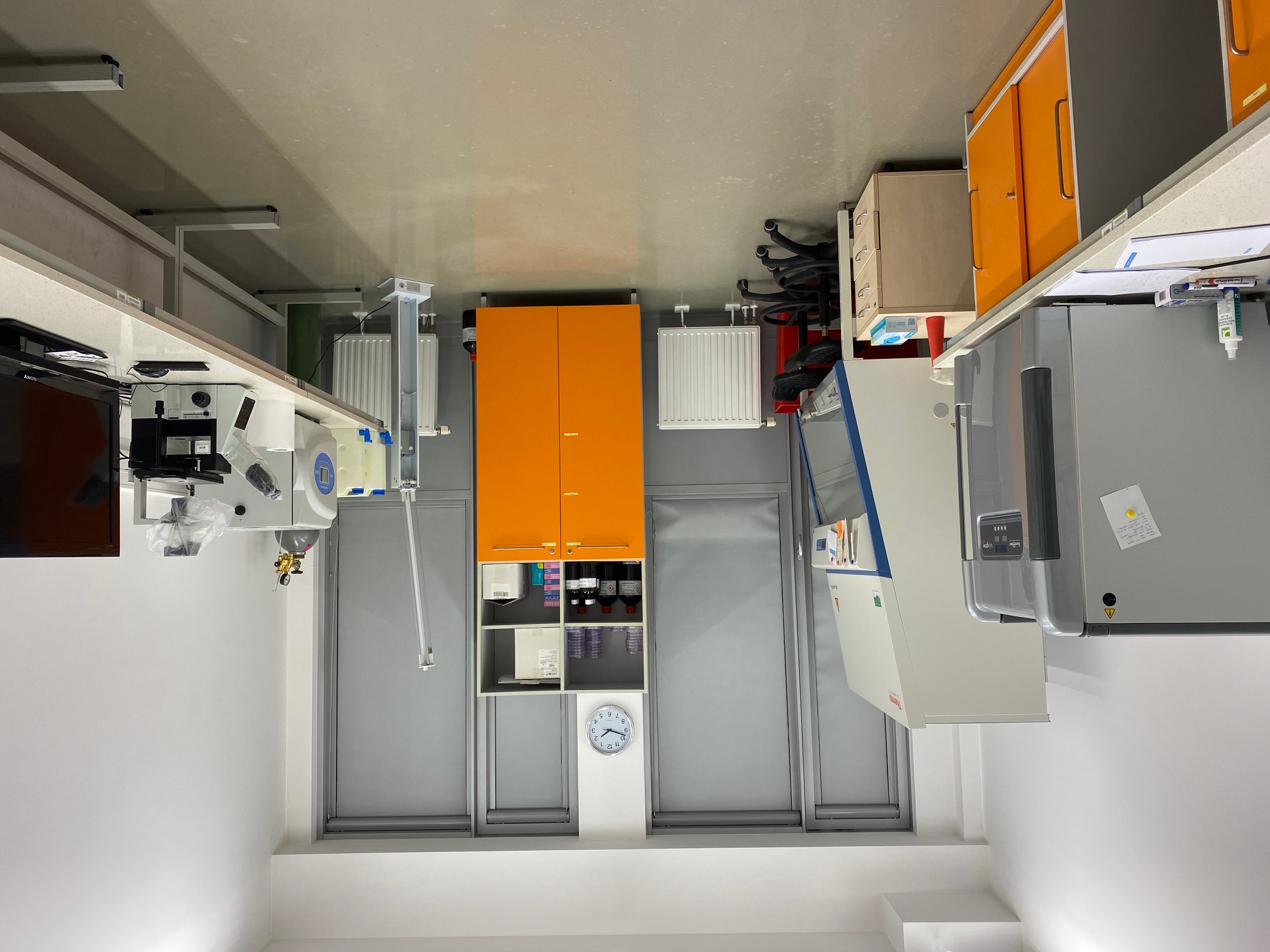 Radiobiological laboratory
The Radiobiological Laboratory has been operating since January 2020 and is located in the Department of Biomedical Physics (on the fourth floor). The basic equipment of the laboratory was possible thanks to funding from university funds under the Didactic Innovation Fund. 
Contact person:
---
Lab staff:
---
Teaching materials for 1st and 2nd degree students of Medical Physics can be found in the following tabs.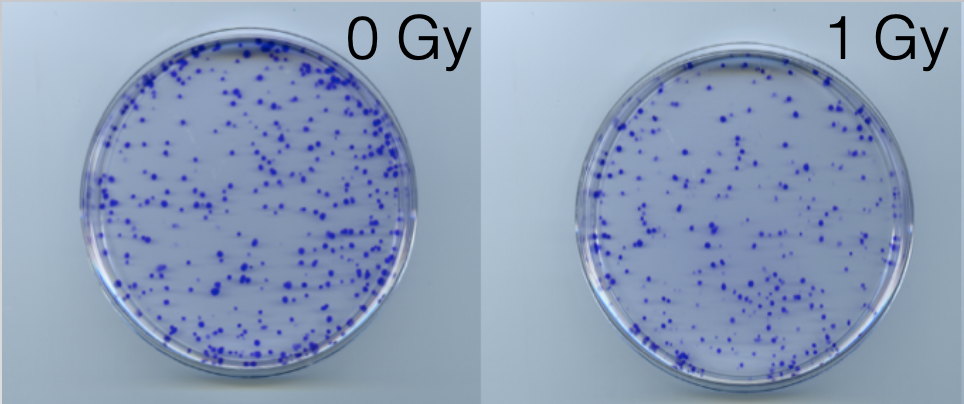 Cell survival
Ionizing radiation affects biological material, causing, inter alia, no possibility of proliferation, which results in no possibility of creating a colony. The viability fractions of the cells which were exposed to ionizing radiation can be determined from the number of colonies observed in Petri dishes.
The cellular response is tested as a function of the dose that has been absorbed in the monolayer of cells. The plating efficiency of the control (cells that have not been irradiated) is taken into account in the calculations.